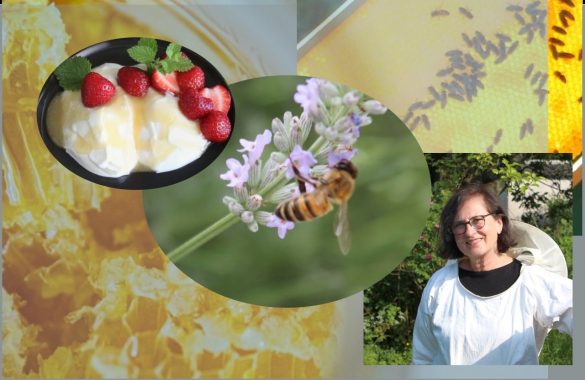 Honey - a feast for the senses!
How do beekeeping, Slow Food and a honey tasting complement each other?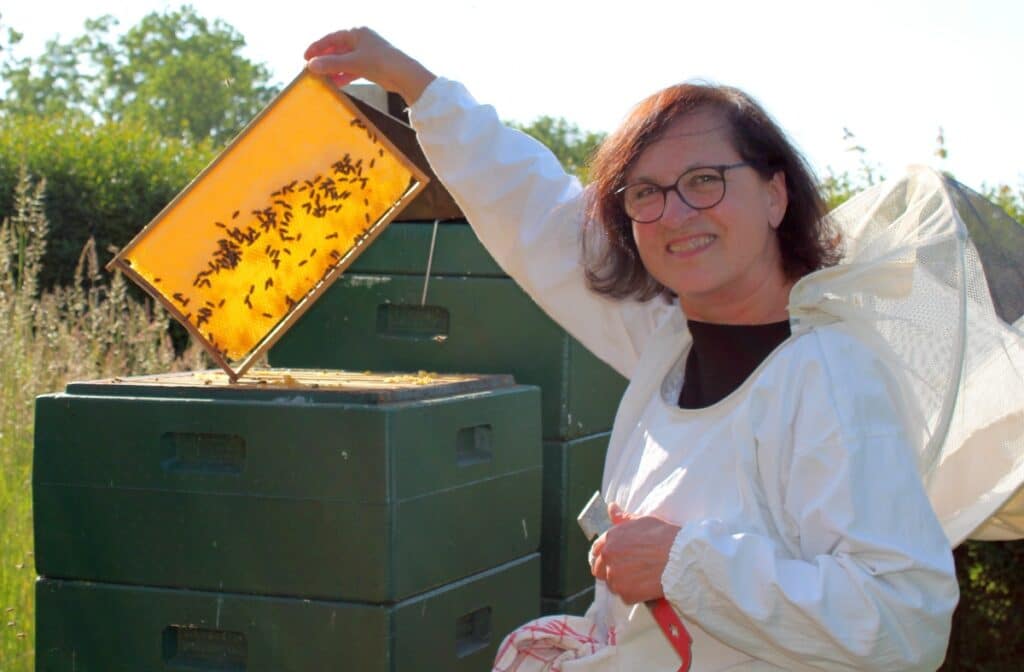 Name: Mari­anne Kehres
---
She is:
Bee­keep­er, honey and bees expert.
now a so-called pen­sion­er, inquis­it­ive, ques­tion­ing, always work­ing and happy (I had luck, she says).
---
She can be found in: the coun­tryside, 30 km east of Cologne.
---
She likes:
_ her garden and her beau­ti­ful life
_ unadul­ter­ated dishes of good qual­ity and red wine.
_ north­ern Ger­many with the wind, a stroll through Lüneb­urg, the Emig­ra­tion House and the Cli­mate House in Bremer­haven, the Weser Cycle Path from Han­nov­er­sch Münden to Cux­haven
_ today's youth with a healthy self-con­fid­ence.
---
She admires:
Vandana Shiva from India for her com­mit­ment to biod­iversity and organ­ic farm­ing.
---
Her WIASOLA Tip:
Why don't you ask people in your per­son­al envir­on­ment about their life story when the oppor­tun­ity arises? Every dif­fer­ently lived life path is so excit­ing, admir­able and enrich­ing for you.
---
Your 3 favor­ite books:
_ 'Food Mono­poly' by Ann-Helen Meyer von Bremen and Gunnar Rundgren.
_ 'Old Coun­try' by Dörte Hansen
_ 'Pol­ninken or a German love' by Arno Sur­m­insk
---
Her favor­ite music:
_ the piano music of Fre­der­ic Chopin 'The Chopin Album' played by Lang Lang.
---
---