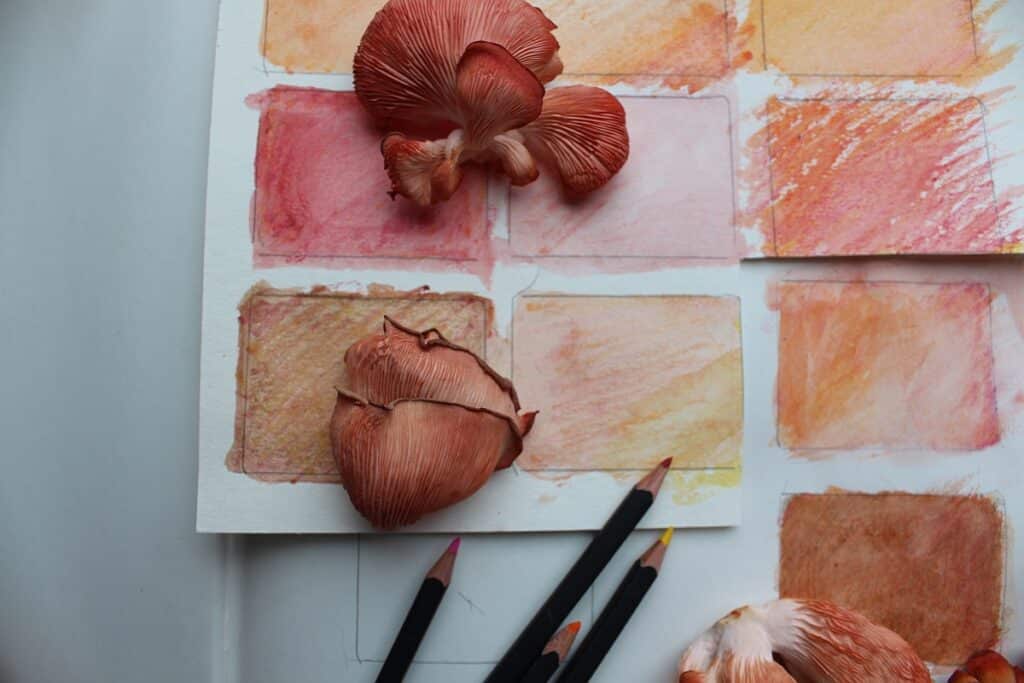 Color Inspiration from Nature!
Sarah's mushrooms are not only very tasty, but her Pink oyster mushrooms also have wonderful colors and details. I just had to capture that. Even when dried, they retain their fine color shades and detailed texture. 
Here you will find other inspiring color stories! Have you read the story about Sarah? Or what mushrooms have to offer as a healthy and delicious food?